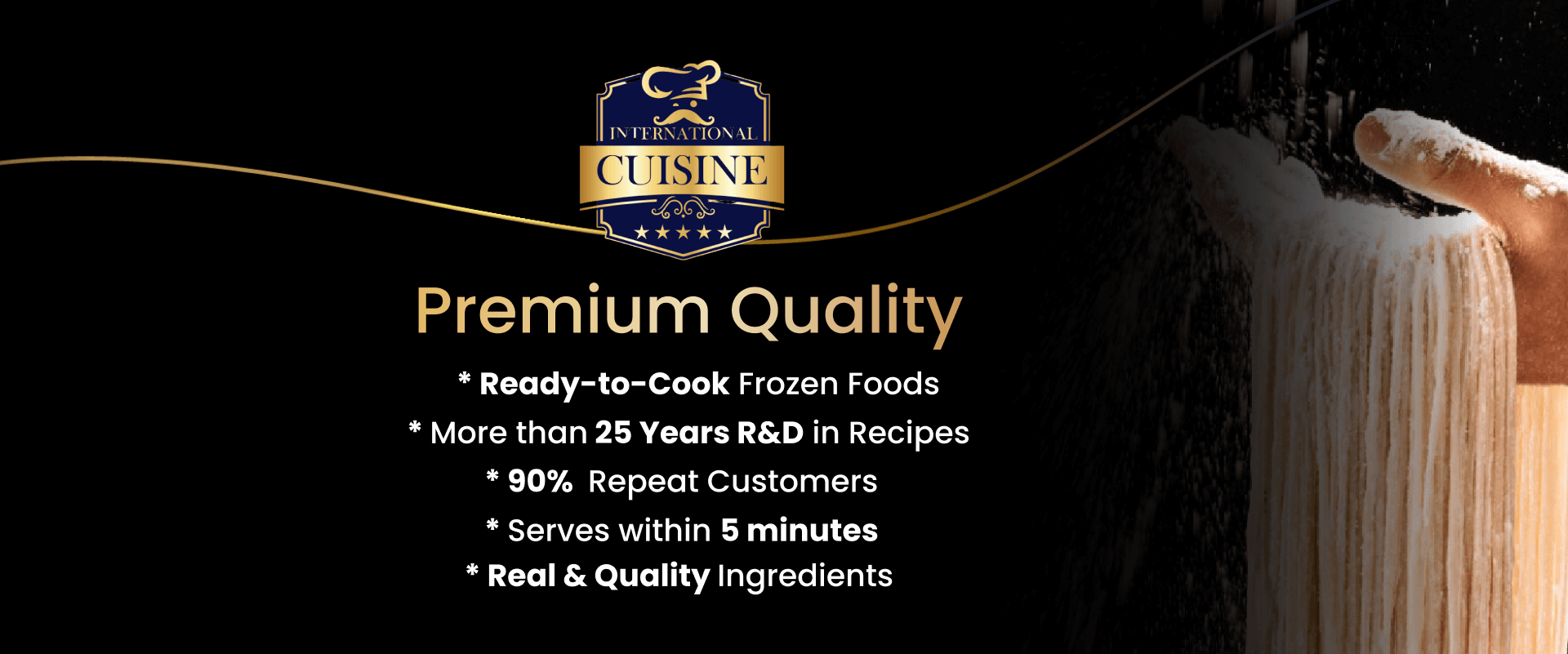 With more than 25 years of experience in the Food & Beverage Industry, International Cuisine Sdn Bhd a.k.a. Rasa Indah Sdn Bhd was established to develop and produce premium frozen food products for the local and export markets. Our food products are made from traditional and homemade recipes, which are widely popular with our customers.
Today, we are an established Halal certified producer and supplier. Our headquarters and factory are based in Kuching, Sarawak, Malaysia. We specialize in producing and processing frozen food products such as chicken dumplings, chicken and chives dumplings, kimchi dumplings, vegetarian dumplings, chicken meat rolls (wu xiang) and dim sum for eateries, retailers and supermarkets on a wholesale basis.
Other products include a variety of Rasa Indah noodles such as round ramen and wide noodle (pan mian) with different flavours. Moreover, we produce dumpling skin and wonton skin.
With decades of industry experience, we have the expertise to provide and supply OEM services for our frozen food products to interested parties. One of our company objectives is to continue to strive and expand our food product range and choices for our valued customers.
---
Vision
To spread our distinctive Malaysia delights, ready-to-cook or ready-to-eat Halal frozen products and brand name nationwide and across the globe through our valued customers and business partners.
---
Mision
To consistently provide a great online experience for our valued customers through :
Premium quality and delicious products

Friendly services

Customer satisfaction and on-time delivery system
---