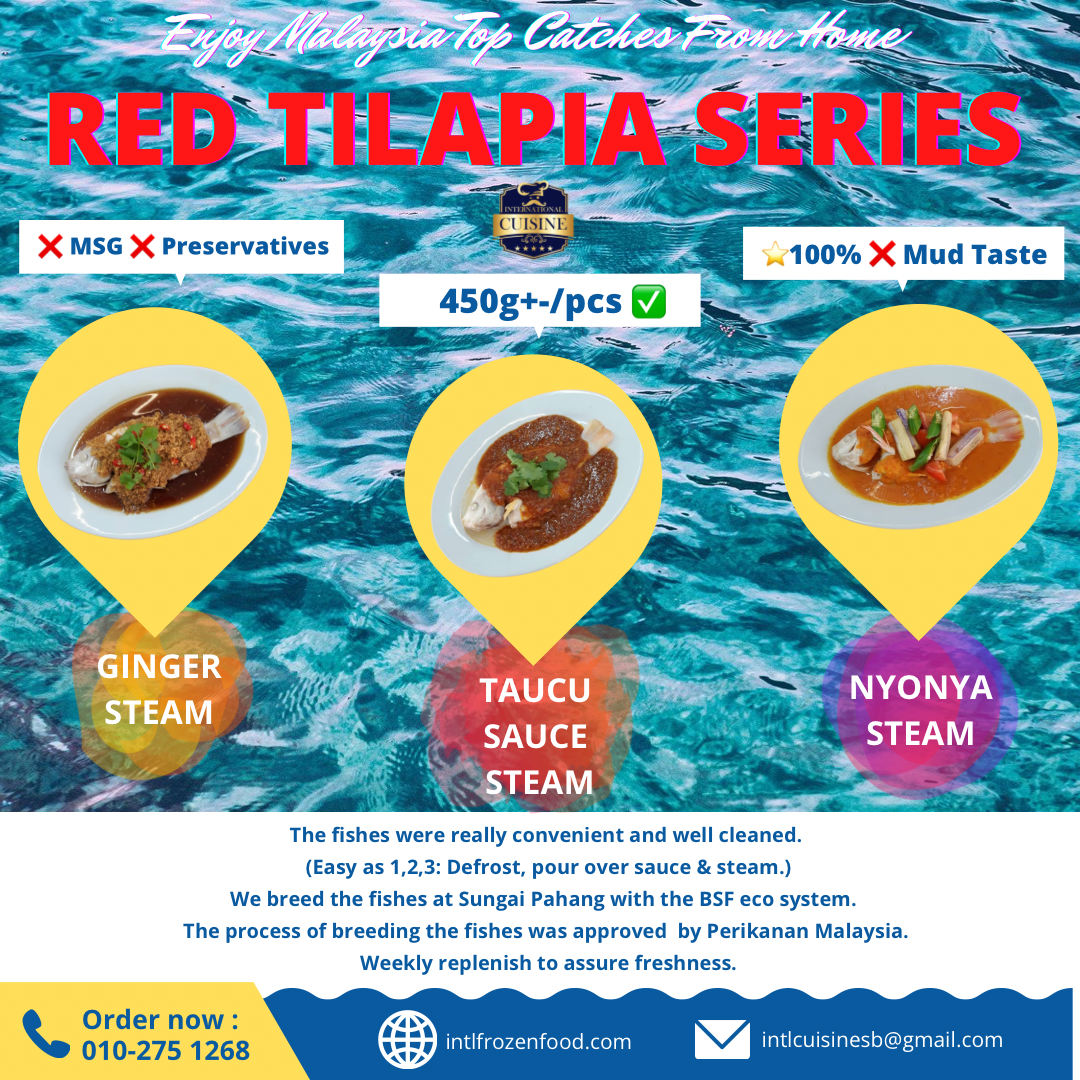 Have you think of getting your steam fish ready in just 10-15min ? And it taste just like the Seafood restaurant with all Natural Ingredients and without MSG
What you need to do is just Defrost, Pour Over Sauce and Steam.. Hustle Free easy as 1,2,3
We breed the fishes at Sungai Pahang with the BSF Eco System
Which mean the fishes are not raised in pond and breed with natural feeds, not those dry feeds or feed with those animal inner parts.
At the concept is let customer enjoy steamed fish like restaurant from home. "Enjoy Malaysia Top Catches From Home."
The process of breeding the fishes was approved by Perikanan Malaysia.
Weekly replenish to assure freshness.
5 Product Promises
⭐100% No Mud Taste
⭐No MSG No Preservatives
⭐Well Cleaned and Hustle Free
⭐Natural Ingredients
⭐Delicious and Nutritious
Let's enjoy Malaysia Top Catches from today!
Red Tilapia Series
Variety : Red Tilapia 红罗非鱼 (450g±)
Flavours : -
-Ginger Steam 姜茸蒸
-Nyonya Steam 娘惹蒸
-Taucu Sauce Steam 豆酱蒸
Sorry, there is no product in this collection